Web Portal on Meditation and Spirituality for French Speaking Countries!
France, Switzerland, Belgium, Québec, Morocco, etc.
The vision of our web magazine is based on meditation, love, laughter and spiritual growth.
It seems to us that the root cause of our problems in the world lies within the individual. Instead of thinking in terms of revolution and changing society, we should look more at changing ourselves! Meditationfrance.com expresses this vision on its website for those who want to understand themselves better, experience their inner world and live more in harmony with themselves, with others and with nature.
We do not represent any sectarian nor religious movement. On the contrary we offer a vision, open and respectful of individual freedom and free will of every one.
Our website covers many subjects on spirituality; Meditation, Tantra, Spiritual teachers, Yoga, Qi-Gong, Tao, Shamanism, Zen, Buddhism, Dance, Therapy, Art-Therapy, Music, Books, Alternative medicine, Reiki, Massages, Travel, etc.
We also have a calendar of activities that display many seminars, events & groups in the French speaking countries.
On average our website has between 80.000 to 100.000 visitors per month. It is one of the biggest spiritual web magazines in French. You can use our advertising which is usually very efficient to reach people that are interested in spirituality.
Our web magazine is in French but our team speaks fluent English, so if you need any information regarding meditation, personal growth, spiritual centres, well being, therapy, festivals, alternative health care, in France or in the French speaking countries, just contact us.
You can also connect with us if you need to promote a conference, a seminar, or a product related to our topics in the French speaking countries.
So if you are interested, if you want to know more or if you have any questions, do not hesitate to contact us.
In love, life and laughter from the team of Meditationfrance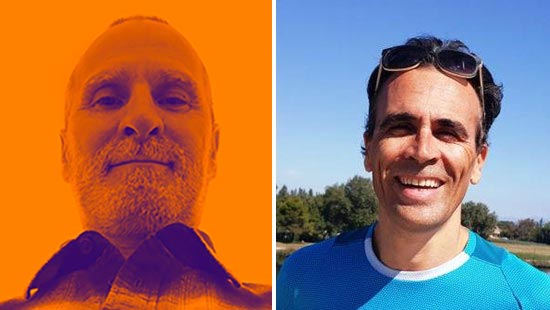 What's on Meditationfrance?
- Free bimonthly Magazine with articles on all kind of topics related to spirituality and personal growth...
- Information Pages on Meditation, Yoga, Chamanism, Tantra, Zen, Buddhism, Alternative medicine, Therapy, Dance, etc.
- Multimedia Section
- Calendar of Activities
- Calendar of Travels
- Calendar of Festivals
- New Age and Relaxation Music
- Books on Personal Growth
- Articles on Wisdom and Meditation
- Free Newsletter
- etc, etc...
You can Use Google Translate to view all pages of our site in English
Meditationfrance organizes also the Festi'Spirit festival
www.festispirit.com

Contact us for more information